*This year's tournament has been moved to Patriot Day, Sept 11 2020
as we honor the life of
GUNNERY SERGEANT R. LEE ERMEY
Marine, actor, golfer, cigar smoker and a man who lived a life of honor and service.
Friday 11 Sept 2020 1330 (1:30 PM) Shotgun Start
Bear Creek East Golf Course
3500 Bear Creek Ct Dallas Texas 75261
Welcome Burton Gilliam as our Tournament Honory Chairman
Star of Blazing Saddles and Coast Guard Veteran
Lunch and Dinner will be provided
4 man scramble format.
Scroll down the page to the golf & sponsorship signups box below.
"dig deep, hit 'em straight, help make a difference, and have a lot of fun!"
The Gunny loved his golf, to him a round was 36 holes and 54 sounded better. He would have wanted you to come join us on the 16th to honor both him and all of our military members.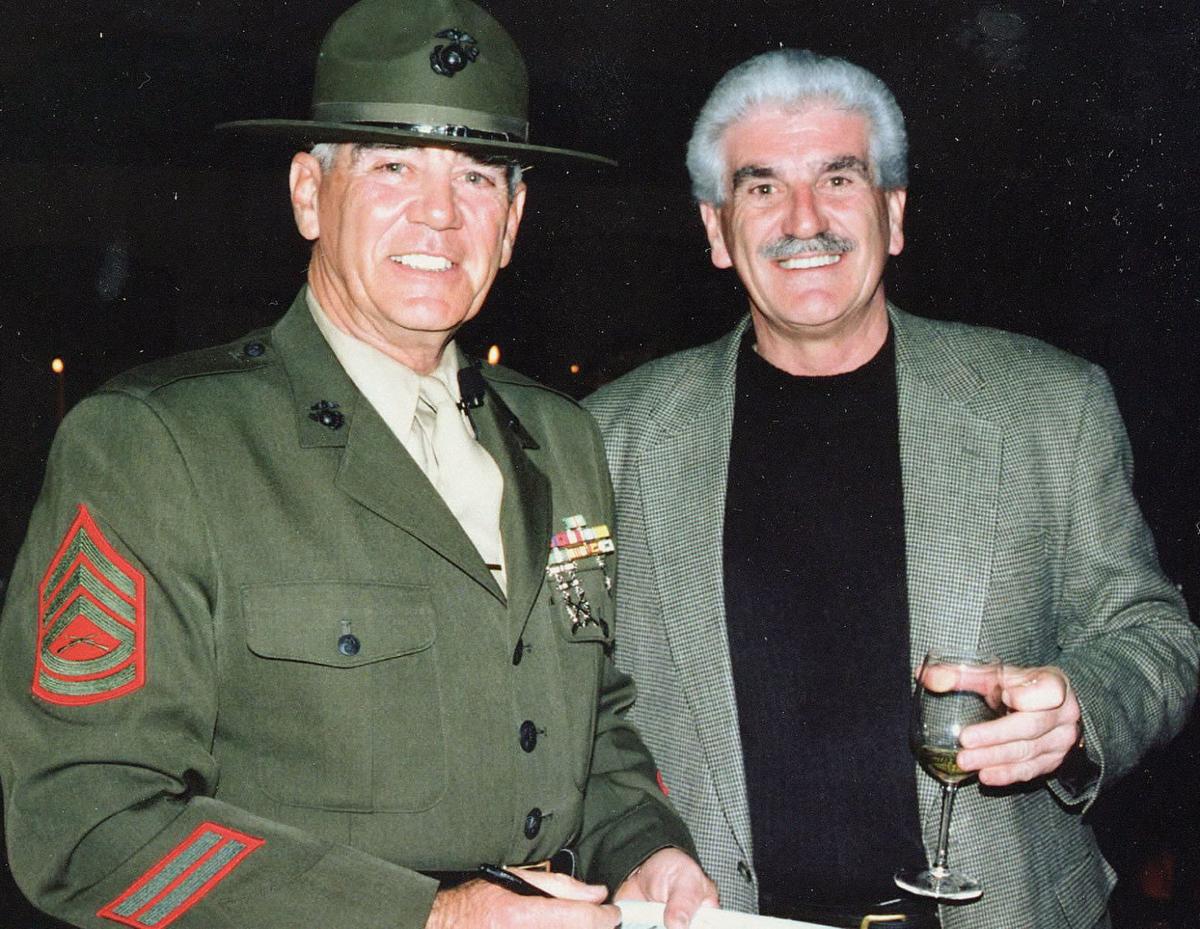 Gunny Ermey shown here with his brother and tournament host Jack Ermey
What many do not know about R Lee Ermey was his tireless devotion to our Military and our Veterans. One of the organziations he annually supported was Homeless Veteran Services of Dallas (a registered 501c3) located near the Dallas VA hospital and run by Gunny's friend and fellow Vietnam era Marine, Ken Watterson.
100% of the proceeds go to Homeless Veteran Services of Dallas
Since opening in 2012, HVSD has served over 65,000 of our most vunerable veterans and their families by offering a day center via the Veteran Resource Center, employment training, meals & clothing for homeless veterans, showers and laundry facilities and the Stop One suicide prevention program.
Oh yeah, we plan to do this Gunny Style and have a great deal of fun while honoring the memory of Gunny R Lee Ermey and supporting an organization doing great work for our most vunerable Veterans.

Guest of Honor and Tournament Host
Jack Ermey
Gunny's brother and frequent golf partner

We will also be joined by multiple celebrity golfers from the Dallas Cowboys and Texas Rangers,
former Commandant of the Marine Corps Gen Robert Neller,
as well as former Sgts Major of the Marine Corps Gene Overstreet and Harold Green

Private Pyle Drive your Ball from an Marine Rifle Hole
The Joker Hole in One Contests

Closest to the Pin Contests

Long Drive Contests

Raffles and Auctions

These are also great sponsorship opportunities listed below
*scheduled to appear